Continuing the series introducing you to our eLearning Contributor team, we'd like you to meet Dr. Amanda J. Rockinson-Szapkiw.
Dr. Rockinson-Szapkiw is passionate about teaching and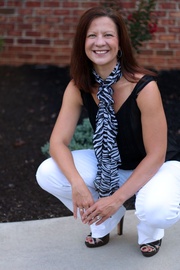 learning and  has been working in the higher, distance education environment for almost 10 years. She has seen technology and networking systems mature and enable learners and educators to harness technology for the purpose of collaborative learning. She is always excited to work with individuals, such as those at Atomic Learning, to harness technology to provide the opportunity for many to increase their knowledge base both formally and informally.
 
She holds an Ed.D. in Distance Education, a M.A. in Counseling, and a B.S. in Elementary Education. She has served as a faculty member in the School of Education at Liberty University since 2009. She primarily teaches doctoral research and analysis courses.  In 2011, she received the Chancellor's Teaching Award for Excellence. And, McKeachie, in his book on teaching tips upholds her use of social media as a learning tool in the classroom as exemplary.
 
On a personal note, she enjoys spending time with her husband, Michael. They enjoy "tinkering" on their computers, creating websites and instructional content. They also enjoy the great outdoors—hiking, biking, and running—and traveling. They have traveled both in the United States and overseas volunteering to work with diverse populations. Their travel often includes adventures—from petting Tigers in Thailand and hiking jungles in Malaysia to paragliding off mountains in New Zealand. One of their favorite vacation spots is Disney World where they get to visit both Mickey and her parents. And, they have 2 cats, Minnie and Mushu (both named after Disney characters).
To see some of Dr. Rockinson-Szapkiw's work with Atomic Learning, check out her series: Solving Problems Using SPSS: Examining a Hypothesis of Difference.