From Inspiration to Implementation

A Guide to Planning Successful Tech Initiatives
To make sure your implementation is successful, great ideas need to be converted into an actionable implementation.  To make the move from great ideas to actionable plan, upfront preparation is vital, but how do you do that?
This eBook will review important things to consider before implementing a technology project. This guide may also be helpful when revisiting an initiative that has lost its luster. From big ideas to smaller implementations, this ebook will help you develop your plan and present it to garner support from all key stakeholders.
---
Proven Approaches to Effective Tech Integration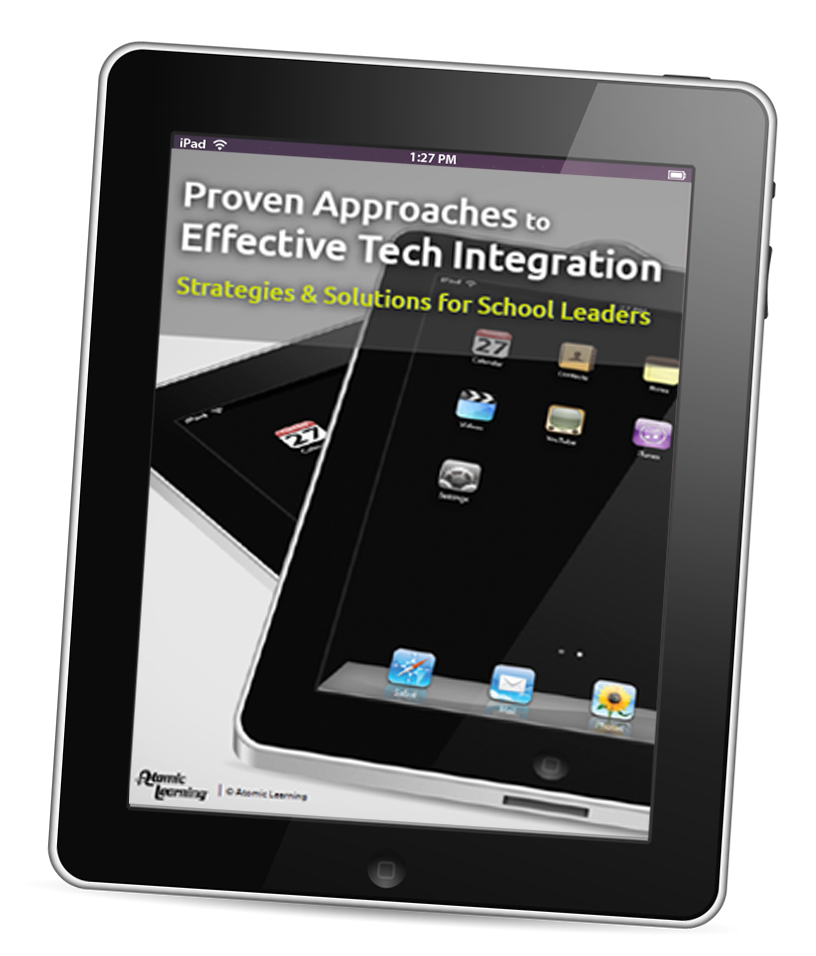 Strategies & Solutions for School Leaders
An educational leader is also an agent of change. Any change comes with a whole set of challenges. Understanding how change happens and what prevents initiatives from succeeding is crucial to any technology plan. This eBook from Atomic Learning highlights why, as an administrator, planning for a technology initiative must go beyond buying the hardware. It's not about the apps used or the type of mobile device. It's about understanding how the technology can help educators advance students to reach their fullest potential.
There are many schools of thought about how to facilitate change in education. This eBook outlines several different approaches for school leaders to model their technology initiatives after.
---
Repurposing Funds to Shift Curriculum

A Story of Driving Technology Engagement during Challenging Times
Little Falls Community Schools in Minnesota is doing some incredible things—a 1:1 iPad initiative is just part of it. This eBook details Project REAL, the district's solid, sustainable program focused on impacting student achievement via engagement.