Community and Tech Training Support Aid Texas' District Initiative
By visiting the McAllen, TX ISD homepage, you know instantly from the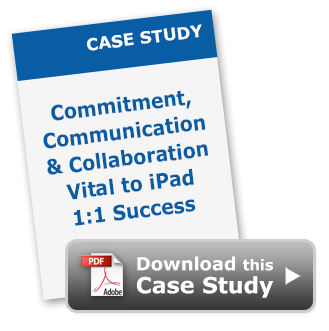 imagery that the district is passionate about its huge mobile initiative, called TLC3 – Transforming Learning in the Classroom, Campus, and Community that includes iPads/iPod Touch devices for every student.

Today's students are engrossed in a worldof incredibly thought-provoking, discussion-igniting learning experiences available at the click of a button, and McAllen recognizes this. "It's inquiryin the classroom, integrating technology, igniting higher-level thinking and prompting students to delve deeper into issues at all levels and in all subjects," the TLC3 program states.

Learn from Carmen Garcia, the district's Director of Instructional Technology, how they have created a successful community initiative for their district with the help of Atomic Learning. Download the case study.
If you're attending ISTE next week, hear Carmen talk about the McAllen TLC3 program at her poster session:
It's Not an iPad Initiative, It's a Learning Initiative
Wednesday, 6/26/2013, 11:00am–1:00pm, SACC Tower View Lobby; Table 37